The Royal Seal
Hallmark of excellence
The power of a prince and the splendour of noble dining. In a lustrous haze of burnished gold, the royal crown sits on high, a potent symbol in every age and civilisation. To this day, the regal insignia endures as a gilt edged hallmark of unrivalled quality and excellence. More than two thousand years ago, the finest masterchefs prepared sumptuous dishes of rare spices and secret ingredients for the maharajahs or "great kings" of the first Indian dynasties. Half way across the known world, chieftain leaders of Kent were being described as 'kings' by Julius Caesar when the Roman legions first arrived in Ancient Britain.
The Indian royal families became patrons of the arts during the centuries that followed. Magnificent objects were collected and the finest recipes transformed elegant dining throughout Asia and Europe. Today, a glorious new reign is ushered in at the Prince of Kent. Blending the purest ingredients of classic gourmet dishes, the prestigious influence of fine Indian cuisine is preserved in a crowning glory of contemporary innovation. Set in the historic 'Garden of Kent', interior regal splendour and a superior culinary service is assured under the golden glow of the princely seal.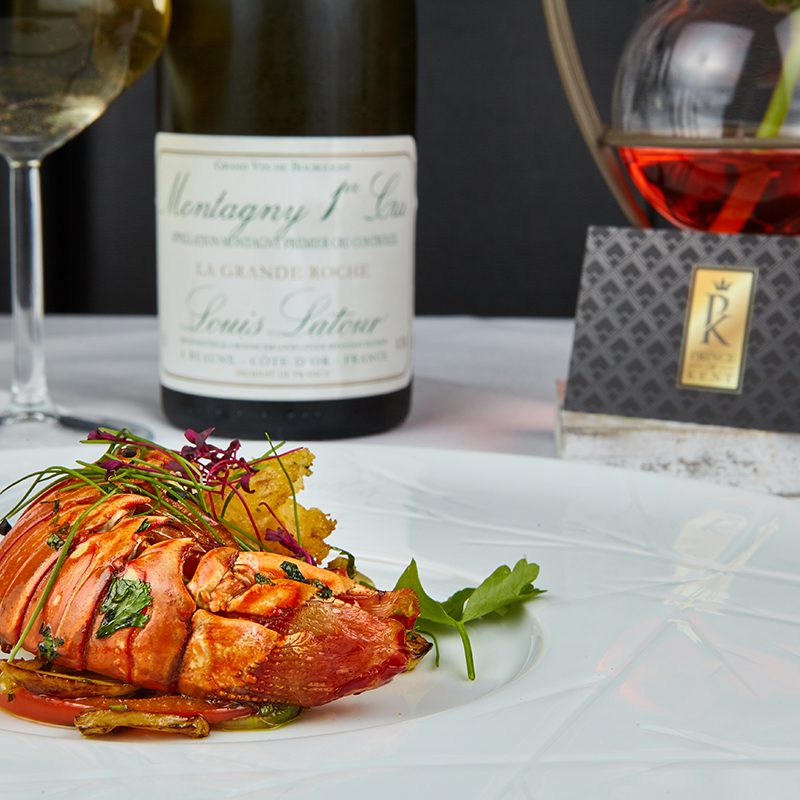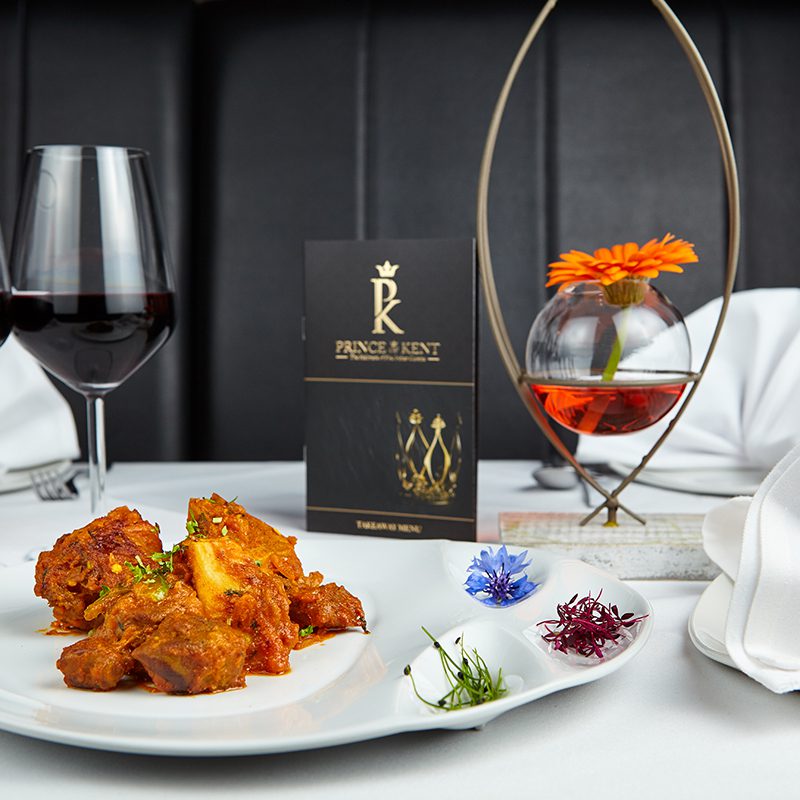 Gold Standard
The emperor named the eastern shores, Cantium, meaning 'borderland', and the inhabitants eventually came to be known as the Cantwara or Kent people by the early Middle Ages. Spices from India were rare and expensive at this time, achieving high status value and setting a gold standard among the nobility of Europe. Up until the modern era, one Indian dynasty, known as the "Son of a King", held power for more than two and half thousand years. Over time, stories may have crossed the continents to take root in a mythic Kent past.